Description
The Kingston is certainly a statement piece guaranteed to make all that have the pleasure of seeing this stunning whirlpool shower cease up in amazement and envy. If you only want the best in luxury features and design then you simply cannot get any better for your money than this flagship jaw-dropper.
Complete with all the very latest advances in modern technology that has seen Vidalux become a highly rated steam and sauna manufacturer by its customers on Trustpilot, the Kingston with its clean and stylish, crisp good looks will look amazing and dazzle in any bathroom, both contemporary or traditional. Choose the classic Crystal White or Midnight Black interior both offered alongside the shower's modern chrome fittings designed to suit and compliment all tastes and decor.
The best-selling model of its size in Europe and with good reason. The high-powered adjustable whirlpool jets with air mix controller powered by a 1HP high-quality pump and separately powered 10 AirSpa Jets in the base together with the 6 strategically placed, back massage jets on the centre column and 2 separate banks of multiple spray body jets on either wall deliver the highest level of hydrotherapy massage available on the market today.
Many of the functions on this luxury all-in-one home spa can be operated with the supplied remote control, the DAB radio and Bluetooth connectivity feature, which allows you to easily play your phone's media through the high-quality speaker system as well as the quick start steam system with aromatherapy infusion at the steam outlet to offer all the health benefits associated with steam saunas in the comfort of your own home, all can be operated without setting foot inside the cabin via the remote. Perfect for warming up the unit for a steam session while you get ready or simply listening to your favourite station while you get ready for an evening out.
All the cutting-edge innovations found on our range can also be powered effortlessly with the help of a revolutionary touch-screen control panel. Add into the mix the large monsoon rain shower, high-quality chrome hand shower, storage shelf, quick-release door wheel for easy cleaning, Ozone sterilisation unit, long-life LED lighting, extractor fan, and control panel to match your choice in shower glass finish and the Vernet thermostatic valve and not forgetting the chromotherapy colour changing light that can be left to softly cycle the full range of colour or set to any tone to suit your mood or bathroom, the list of features is endless.
At the heart of the shower is Vidalux' dedication to luxury and quality which can be found and is evident in every inch of the design, Vidalux's full no-leak guarantee and 'Leak-Seal' design which ensures, in the unlikely event any water gets behind the shower, it is simply redirected back inside through the return channels, making allowances for even the most imperfect installation and designed to have no unsightly silicone you can be sure this statement piece unit is a true statement of luxury, that shows you only accept and want the best for you and your family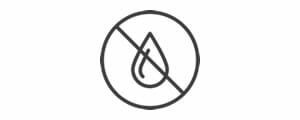 With nothing fixed behind a wall, our uniquely designed showers are GUARANTEED to never spill a drop

In the unlikely event water gets past the compression sealed design, the leak free tray simply directs it back via return channels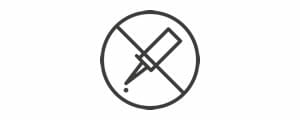 No more mouldy, unhygienic sealant spoiling your shower! Our revolutionary design means absolutely no silicone is required on show

Unique leak-seal technology ensures the highest level integrity making our showers market leaders
Style is great but so is practicality. Quick release wheels ensure you can easily clean in those otherwise hard to reach places

Spring mounted, easy gliding and effortless. Install and get in behind the shower door instantly
Our standard service at 5-7 days for delivery which is pretty quick.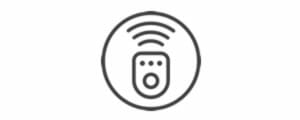 Operate the radio, Bluetooth, steam and all other electrical functions at the touch of a button

Get your steam session ready without stepping inside or set the tone inside your bathroom with ambient lighting or your favorite playlist
A leading brand with leading warranty and support. Full 5 year warranty against all manufacturing or product failure

In the unlikely event you need it, we got you covered. Continuos supply of spares and replacements even after warranty expires
Have a spa experience on a whole new level with our tailor made shower essence oils. The ultimate indulgence

5 beautifully crafted scents, perfect for elevating your senses, invigorate tired minds or to offer relief from coughs, colds and much more