Description
Introducing the range of 'Kontrast Showers' from Vidalux, UK's leading and best-reviewed shower and spar manufacturer. Bold, brilliant, and dazzling sleek looks offered in a hassle-free and easy installation shower cabin, the Kontrast range is a wonderful mix of black framework mix with clean, crisp white glass for the striking, modern design
The Kontrast range offers the perfect mixture of striking yet modern design together with the reliability and customer service only the UK's number one shower specialist can offer.
The large top monsoon shower situation on the arm of the eyecatching centre column allows for a full-body soaking or maybe you want to keep your hair dry and wish to make use of the multi-spray hand shower, both can be used individually and are controlled by the high-quality stainless steel, Vernet thermostatic shower valve, located seamlessly into the shower wall for ease of use
The luxury, elegant-looking shower value comes as a fabulous and unique-looking stainless steel plate which not only offers an instant wow factor, the plates seamlessly offers 3 banks of body jets for a further invigorating shower experience
This shower, especially for the price point is hard to beat and suits landlords, homeowners and those looking for a modern and dependable solution to their next shower.
The quick-release door wheels make this shower easy to clean and the door easy to glide, while the whole build of the shower is as simple as can be. This simplest thing to say is that for the price, we believe there is no better or cost-effective shower on the market
Vidalux's full no-leak guarantee design ensures, in the unlikely event any water gets behind the shower, it is simply redirected back inside through the return channels, making allowances for even the most imperfect installation and the no unsightly silicone on show design are just two of the innovations that set Vidalux apart from the competition
Compliment this shower with a freestanding stool – Perfect for the less-abled or to make full use of the back massage jets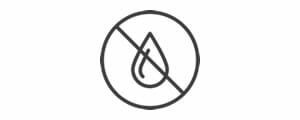 With nothing fixed behind a wall, our uniquely designed showers are GUARANTEED to never spill a drop

In the unlikely event water gets past the compression sealed design, the leak free tray simply directs it back via return channels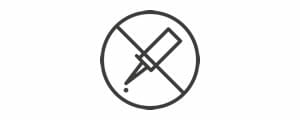 No more mouldy, unhygienic sealant spoiling your shower! Our revolutionary design means absolutely no silicone is required on show

Unique leak-seal technology ensures the highest level integrity making our showers market leaders
Style is great but so is practicality. Quick release wheels ensure you can easily clean in those otherwise hard to reach places

Spring mounted, easy gliding and effortless. Install and get in behind the shower door instantly
A fast flow 90mm waste trap ensures quick and efficent drainage and zero water pooling

All the fittings and fixtures inside our showers are standard UK fitting sizes and build to last and for easy installation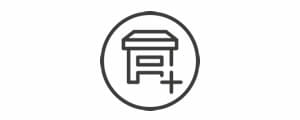 A little unstable on your feet? Want a convenient and reliable solution? Our freestanding stools are the answer

Modern, rot free plaswood stool sits you right in front of the massage jets. Completely remove the stool when not in use.